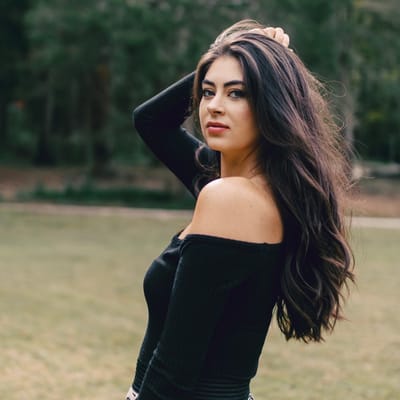 Texas-Native Artist/Writer, Mignon, is creating quite a buzz for herself in Nashville, Tennessee. With her unique family name, passionate song lyrics, and powerful voice, Mignon has created a fresh, authentic take on the Country genre. She has shared the stage with artists such as Brad Paisley, Chris Young, The Jonas Brothers, JoJo, Rodney Crowell, and more.
Mignon graduated from Belmont University with a Commercial Voice/Songwriting degree where she many many of her closest cowriters and musician friends. While at Belmont, she was selected to perform in the prestigious Country Showcase and Commercial Music Showcase. You may have also seen her as a performer in the CMA Festival, Tin Pan South Songwriters Festival, SXSW Music Festival, and Key West Songwriters Festival.
In 2017, Mignon released an EP entitled "Five", and in 2018, she released "If You Ain't There" along with her first music video which premiered on CMT. She was named winner of Texas SongwriterU in 2019 and more recently was featured as a Top 40 contestant on the 2021 season of ABC's American Idol. You can hear her latest single "Wanna Know You" on all streaming platforms.